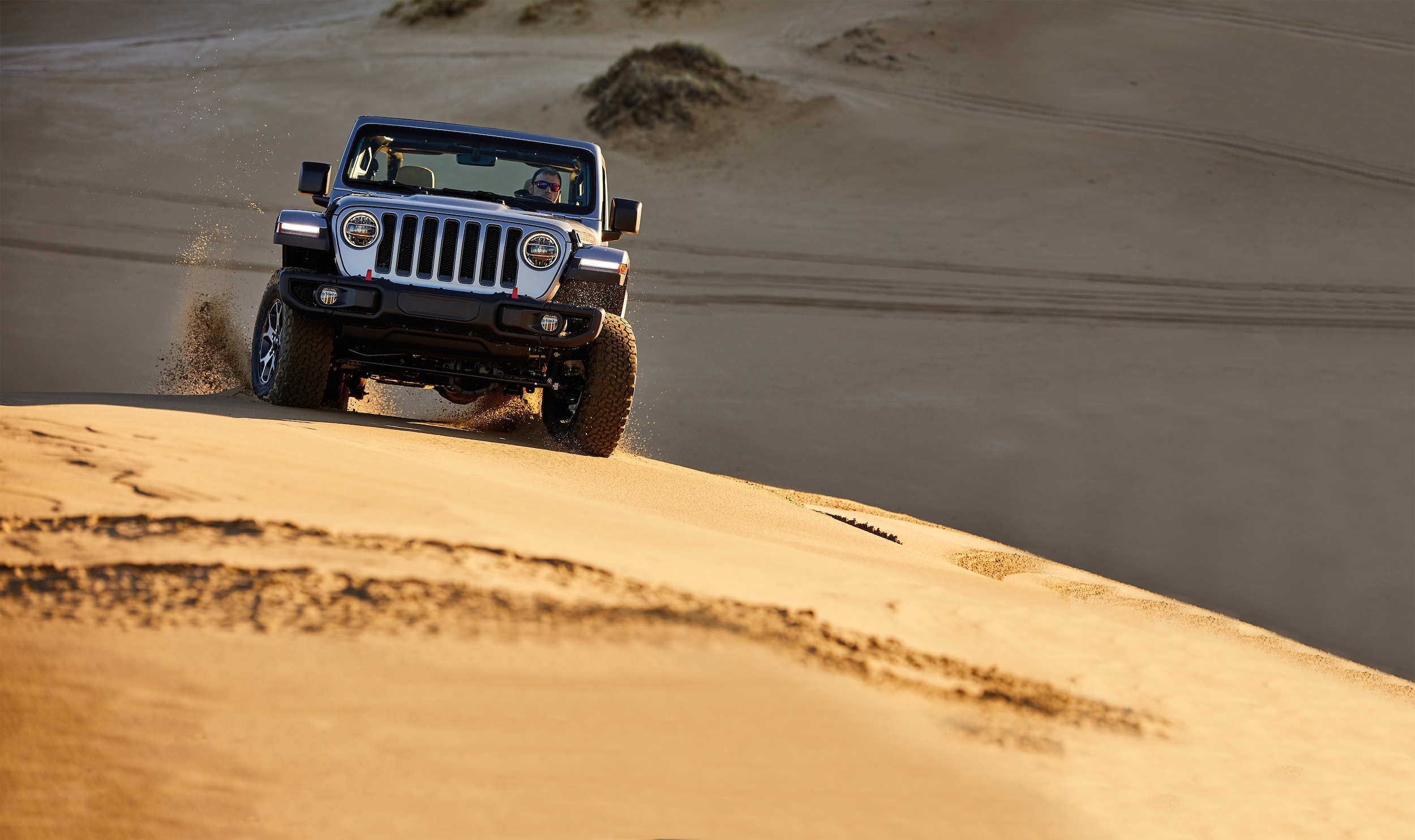 ​It's no secret that Jeep has been pushing boundaries with its new models, and now for 2020 the new Jeep Wrangler EcoDiesel has been announced, and we couldn't be more excited! There is a new engine that produces more horsepower and efficiency, so you won't have to make any sacrifices. Every feature in the new EcoDiesel model is made to be more capable so that you can push the boundaries from Elgin IA to Manchester IA. To learn more continue reading.
Power and Capability
The new Jeep Wrangler EcoDiesel offers a powertrain-specific 18.3-gallon fuel tank and a 5.1-gallon diesel exhaust fluid tank. This engine provides you with up to 10,000 miles between DEF refills! The 3.0-liter V6 engines produce 442 pound to feet of torque at 1,400 rpm and 260 horsepower. This system works with the Jeep Wrangler Rubicon trim level and four-wheel-drive system.
The 2020 Jeep Wrangler EcoDiesel SUV comes with an eight-speed automatic transmission and four-wheel drive. The overall weight of the vehicle is 4,548 pounds due to the heavier engine, but it still lets you haul up to 3,500 pounds to gear and toys. There is seating for up to five and 31.7/72.4 cubic feet of cargo capacity.
You'll be equipped with the best the Jeep Wrangler has to offer. Every off-road adventure from Manchester IA to Prairie Du Chien WI is calling your name, and you'll feel confident and prepared in one of our new Jeep Wranglers.
The new Diesel Wrangler is ready to impress you. You can opt for either four or two doors with the same open-air possibilities Jeep is known for. This is the ultimate adventure enthusiasts dream. For additional information, you can give us a call or visit Brown's Sales and Leasing, just a quick drive from Decorah IA. The time is now to drive your dream Jeep!